Official Distributor Update
09/01/2020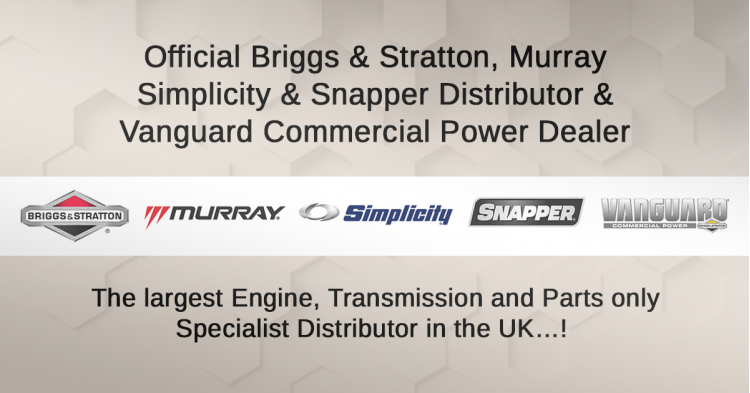 Official Briggs & Stratton / Murray / Simplicity / Snapper Distributor and Vanguard Commercial Power Dealer.
The largest Engine, Transmission and Parts only Specialist Distributor in the UK…!
Official Briggs & Stratton Distributor for the past 33 years and counting…!
Vast stocks of popular Briggs & Stratton / Murray / Simplicity / Snapper / Vanguard Parts and Engines always available.
Incredible Trade Discounts, which increase the more you spend with us…!
We supply only Guaranteed Original Products to the trade and Original Equipment Manufacturers.
Established 33 years, we have over 150 years of combined staff experience within this sector.
We have an extensive company website with protected trade account login, online parts catalogues, webcart with live stock availability.
Comprehensive Service and Warranty support is available via our dedicated Service Division, including 3rd party Warranty access for Direct OEM Machine Dealers.