Carriage Schedule Update
22/10/2021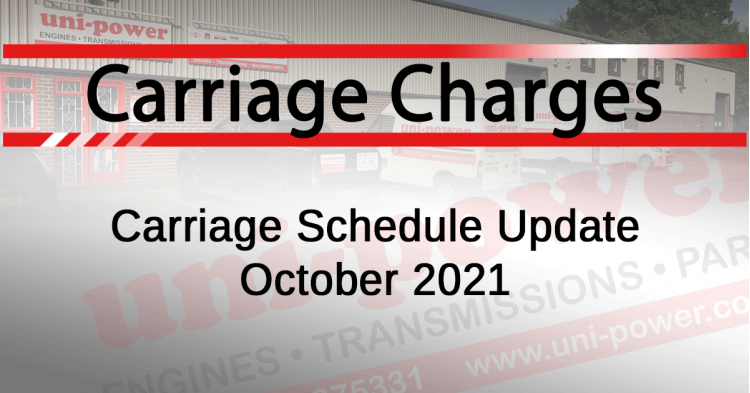 Carriage Charges Increase Notification
As from the 18th October 2021 we have revised our carriage schedule.
Due to increasing freight costs across the industry, we have reluctantly been forced to increase carriage charges across the board for customer orders (Although we have kept the increases to an absolute minimum in all areas).
For parts stock orders placed through our Webcart, the carriage free minimum order value has been increased from £100.00net to £250.00net (Standard mainland UK destinations only, remote/offshore locations: standard carriage terms apply. Northern Ireland orders over £250.00net: a reduced carriage rate of £15.00 applies).
There are also increases for all other carriage charges.
Our complete carriage schedule can be downloaded from our Download Section once logged into our website.
We trust you can understand this decision which we have held off making for as long as we could. Should freight costs reduce in the future, we will of course amend our carriage schedule to reflect this.